This Online Casinos Guide introduces you to the world of Internet Gambling and compares several types of gaming sites.
Online Casinos Software
Generally speaking, there are two types of online casino software: Downloadable casinos and Web-based (no-download) casinos.
Download Casinos:
Downloadable casinos offer its players to download a software pack and to install it on the player's computer. The pack contains all or selected by the player games and once installed, it uses the Internet connection only to interchange important data with the casino.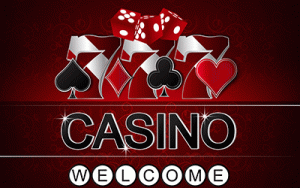 No-Download Casinos:
No-download casinos can be based on Java, Flash or Shockwave technology. Java games require Java Virtual Machine plug-in, which is normally included in Windows installation and can be downloaded for free for any operating system. Flash and Shockwave technologies are products of Macromedia, and Java and Shockwave players are free to download from their site. Internet is full of Flash based features, so Flash player is a good thing to have for surfing the net, and not only for the purpose of gambling.
Disadvantages:
However, standard Internet settings require the web-based software to be reloaded each time the player enters the site that provides it, so no-download casinos may actually require much more download time than downloadable ones. On the other hand, most downloadable casino software is designed only for Windows and will not work on any other operating system, while web plug-ins are available for all known systems. Besides, the web-based casinos always send you the latest software version and you do not need to update it ever in your life. Although, there are claims that web-based technologies are less safe than downloadable ones, these claims can be impugned. The latest Macromedia players employ completely safe data protocols, while Java technology is very similar to the technology used in downloadable casinos and there is no reason why it will be less safe.
Online Casino Games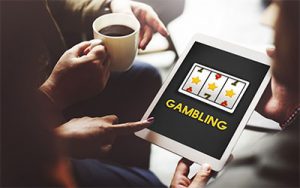 Online casinos offer all games available at land based ones and even more, but some of the games, you may know from brick and mortar casinos may be copyrighted and therefore, for the reasons of economy, online casinos offer very-very similar games under different names
The most popular games in online casinos are video poker and slots. Most online casinos offer tens or even hundreds of variants of these games for all tastes, with single and multi-hand video pokers, single-line, three-line, 9-line, 3 or 5-reel machines, progressive jackpots, bonus games and much more. Slots and Video Poker machines are more profitable in the long term, but if you just want to have fun or win some money quickly, you can find machines without progressive jackpots, but with better pay tables.
Slots and Video Poker:
Slots and Video Poker have specific features described in their instructions, but in general these are very simple games. Table games, also offered online, may be much more complicated. However, most online casinos offer vast educational sections, where a player can learn the rules and the strategies for all offered games. Many online casinos also offer their players to practice on free games, where a player does not wager any real money. So, online casinos are perfect for beginners.